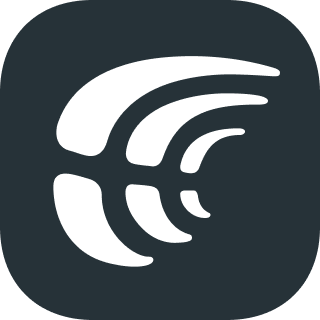 Crowdin Zapier integration
Connect Crowdin to hundreds of other apps with Zapier
Zapier lets you connect Crowdin to 4,000+ other web services. Automated connections called Zaps, set up in minutes with no coding, can automate your day-to-day tasks and build workflows between apps that otherwise wouldn't be possible. Each Zap has one app as the Trigger, where your information comes from and which causes one or more Actions in other apps, where your data gets sent automatically.
Getting started
Integration
This integration contains the following triggers, actions, and searches:
Triggers

New Directory
New Label
New Project
Project Language Translated
Project Language Approved
File Translated
File Approved
File Added
File Updated
File Reverted
File Deleted
Comment/Issue Added
Comment/Issue Restored
Comment/Issue Deleted

Actions

Create Comment
Create Directory
Download Translated File
Create Label
Label String
Create Project
Translation Progress
Remove Label From String
Resolve Issue
Create String
Create Task
Translate via Machine Translation
Create or Update a File
Upload Screenshot

Searches

Find Directory
Find File
Find Label
Find Project
Find Task
Find or Create Directory
Find or Create Label
Find or Create Project
Find or Creat String
Find or Create Task
Getting Started with Zapier
Sign up for a free Zapier account, from there you can jump right in. To help you hit the ground running, here are some popular pre-made Zaps.
How do I connect Crowdin to Zapier?
Log in to your Zapier account or create a new account. Navigate to "My Apps" from the top menu bar.
Now click on "Connect a new account…" and search for "Crowdin"
Use your credentials to connect your Crowdin account to Zapier.
Once that's done you can start creating an automation!
Use a pre-made Zap or create your own with the Zap Editor. Creating a Zap requires no coding knowledge and you'll be walked step-by-step through the setup.
Need inspiration? See everything that's possible with Crowdin and Zapier.
Seeking Assistance
If you find any problems or would like to suggest a feature, please read the How can I contribute section in our contributing guidelines.
Need help working with Crowdin Zapier Integration or have any questions? Contact Customer Success Service.
Contributing
If you want to contribute please read the Contributing guidelines.
License
The Crowdin Zapier Integration is licensed under the MIT License.
See the LICENSE file distributed with this work for additional
information regarding copyright ownership.

Except as contained in the LICENSE file, the name(s) of the above copyright
holders shall not be used in advertising or otherwise to promote the sale,
use or other dealings in this Software without prior written authorization.

GitHub