Digidex
DigiDex is an App built on Next.js to query Digimons.
Check out the Website.
Leave a 🌟 if you liked it. That would make my day 😊.
Screenshots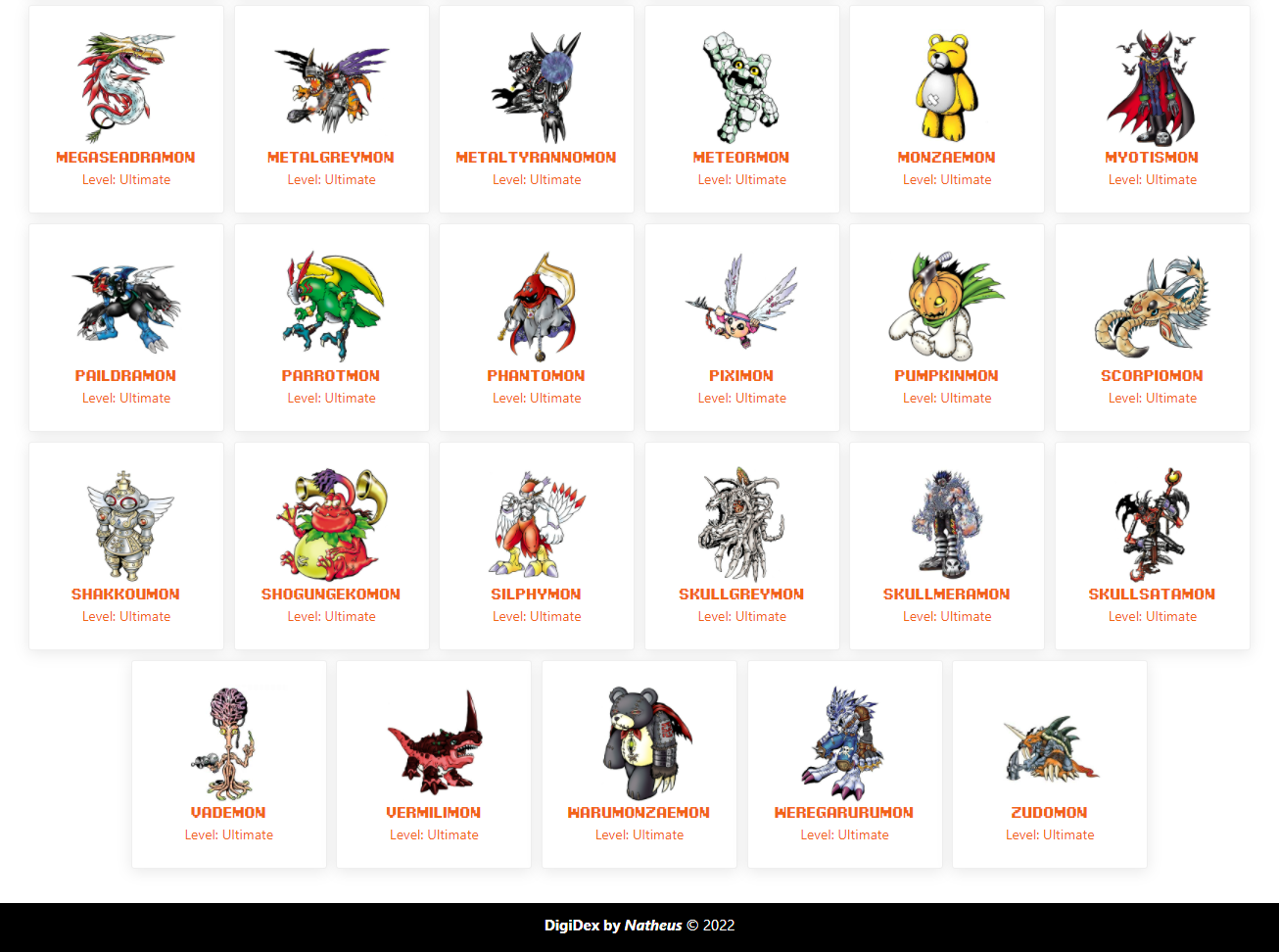 Features
Data from over 200 Digimons.
Digimon Level.
Images.
A word of Thanks
Copyright
Digimon and Digivice are registered trademarks of their respective owners. No copyright infringement intended. This is just a fun little side project made by a DigiFan.
GitHub