Professional README Generator
Licensing:
Description:
This app was made to help the community create a professional README file for their projects by answering a few quick questions.
Screenshots: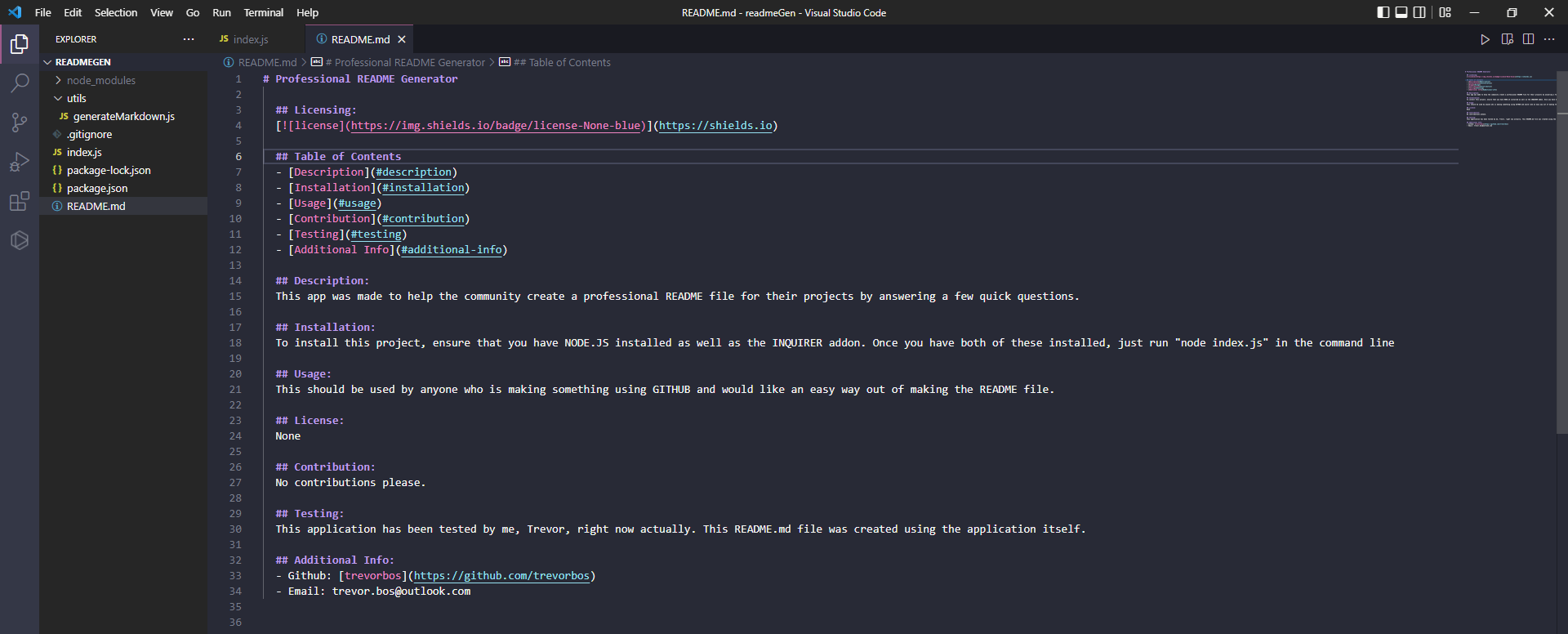 Link to a quick demo of the application.
2022-07-02.11-43-09.mp4
Installation:
To install this project, ensure that you have NODE.JS installed as well as the INQUIRER addon. Once you have both of these installed, just run "node index.js" in the command line
Usage:
This should be used by anyone who is making something using GITHUB and would like an easy way out of making the README file.
License:
None
Contribution:
No contributions please.
Testing:
This application has been tested by me, Trevor, right now actually. This README.md file was created using the application itself.
Additional Info:
Project:
Made with fingers and a keyboard by Trevor Bos 🖐️
GitHub