Rock_Paper_Scissor_Project_Main
Rock, Paper, Scissor Game using HTML, CSS, Javascript
Follow the step to Play the game.
Step-1
Enter your Name on the Search box and Press Enter.
Step-2
Enter the Total Number of Rounds you want to play with computer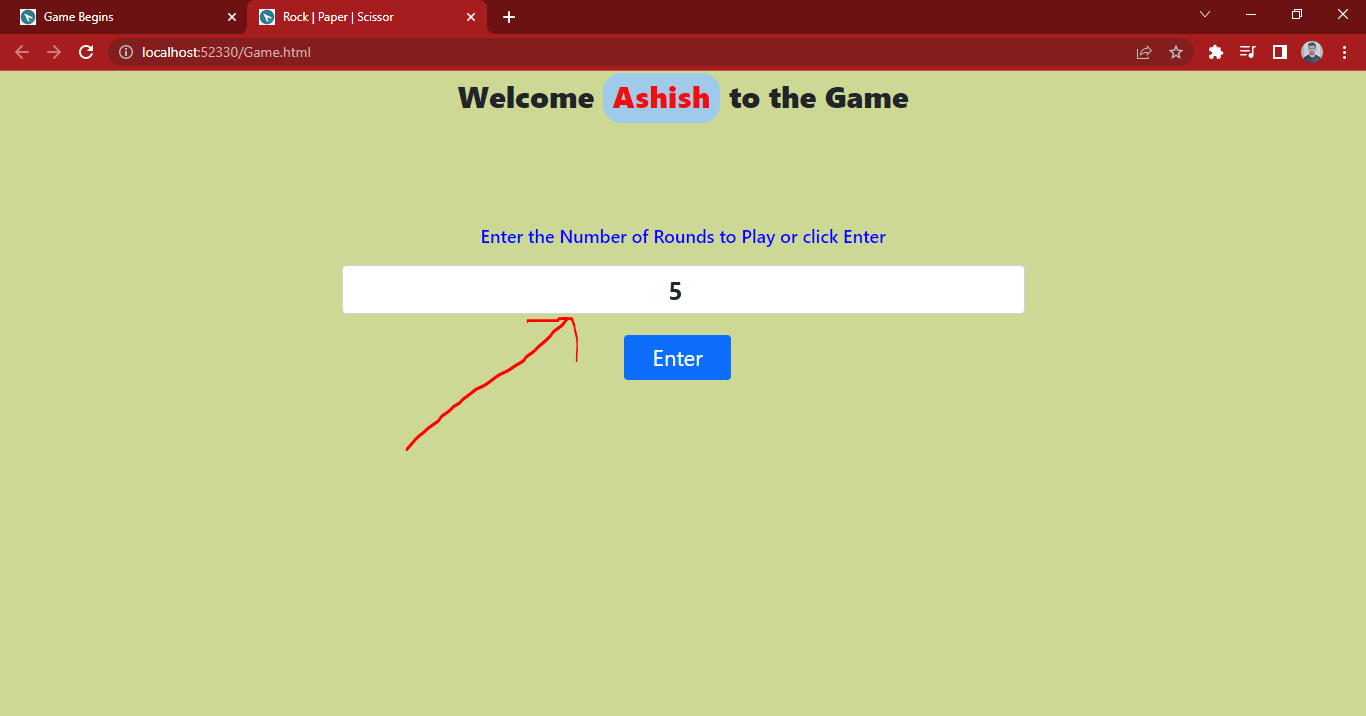 Step-3
Game has been started, Now select the Rock, Paper & Scissor option to play. Please Mind the " MOVES_LEFT_BUTTON ", its decreasing after every click.
Step-4
Once the " MOVES_LEFT_BUTTON " becomes '0' game will stop and redirect you to the FINAL_WINNER Page On the basis of score, the winner will be decide, and now you can select the " PLAY_AGAIN_BUTTON " to play more or can exit the game
Exiting the Game will show you.
GitHub